The Oxford Solar Initiative is a not-for-profit partnership that helps households and organisations in Oxford financially and technically to install SOLAR ENERGY SYSTEMS and a range of ENERGY EFFICIENCY MEASURES in buildings. Our objective is to significantly reduce greenhouse gas emissions from the area, which lead to pollution and global climate change, and to make Oxford a greener city.
So far OSI has facilitated the installation of 80 active solar systems, over 450 energy efficiency measures and 3,000 low energy light bulbs (CFLs).
What we can do for you:
What you can do for yourself:
Your house can be fitted with one or a combination of the following low energy technologies. The benefits are clear:
Reduce you energy consumption by up to 50%
Save up to £300 on your annual energy bill
Generate your own power

Make Oxford and the environment cleaner
Cut harmful carbon dioxide emissions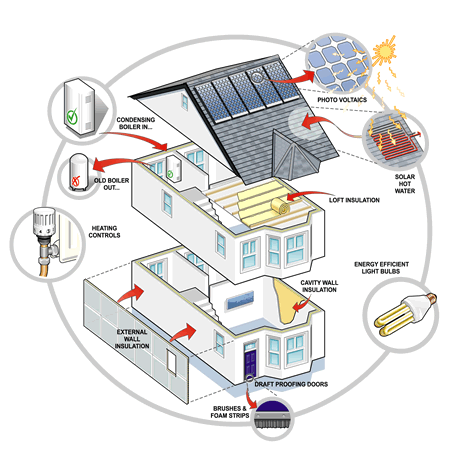 The Oxford Solar Initiative runs for two years from April 2002 to June 2005 and by the end it aims to facilitate the take-up of more than 1,300 clean energy installations.
The Oxford Solar Initiative is driven by a committed partnership combining expertise in solar energy and energy efficiency with detailed local knowledge of Oxford and its needs.

Find out more about solar energy and the easiest ways to bring it to your home by
contacting the Helpline – 01865 252 197